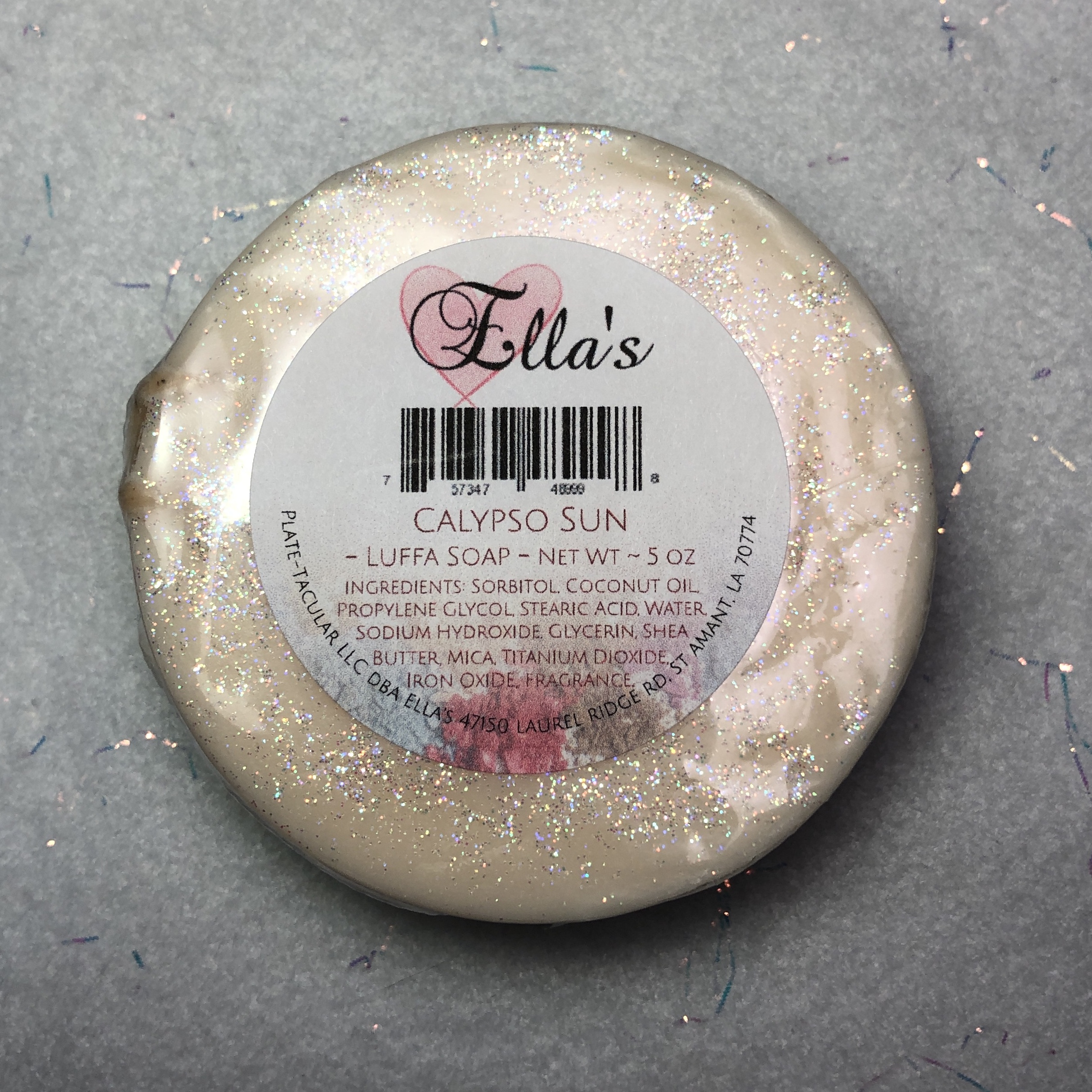 Calypso Sun Luffa Soap
Scented with juicy mandarin, white peach and tropical mango essential oils and colored ocean green & soft orange.
Luffa soaps are about 3" x 1.25" and weight approx. 5 oz.
Contains: Sorbitol, Coconut Oil, Propylene Glycol, Stearic Acid, Water, Sodium Hydroxide, Glycerin, Shea Butter, Mica, Titanium Dioxide, Iron Oxide, Fragrance.